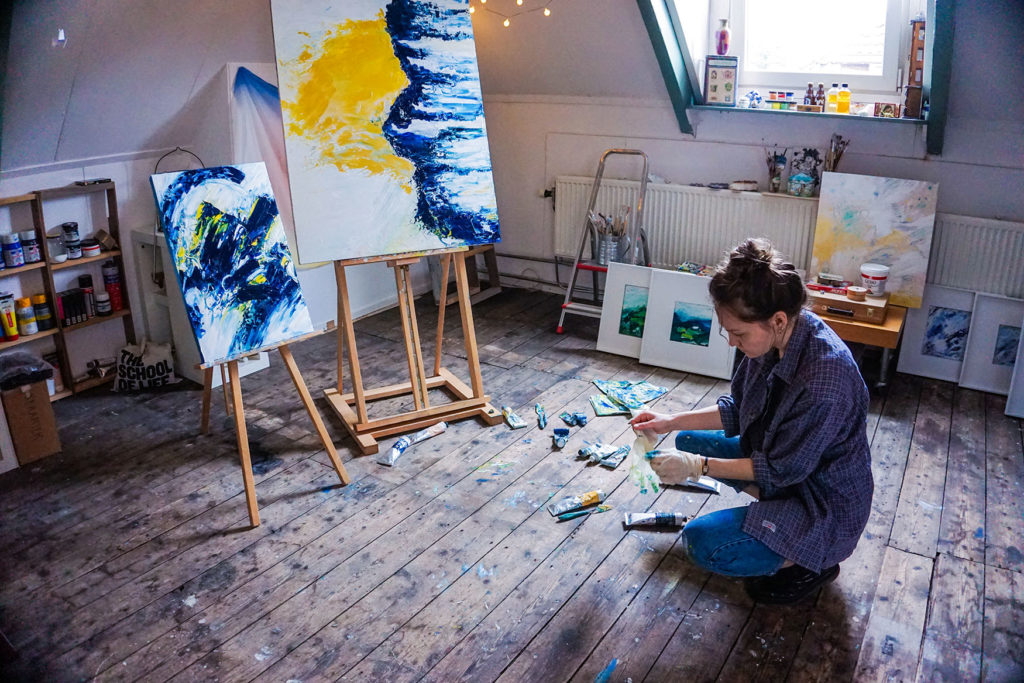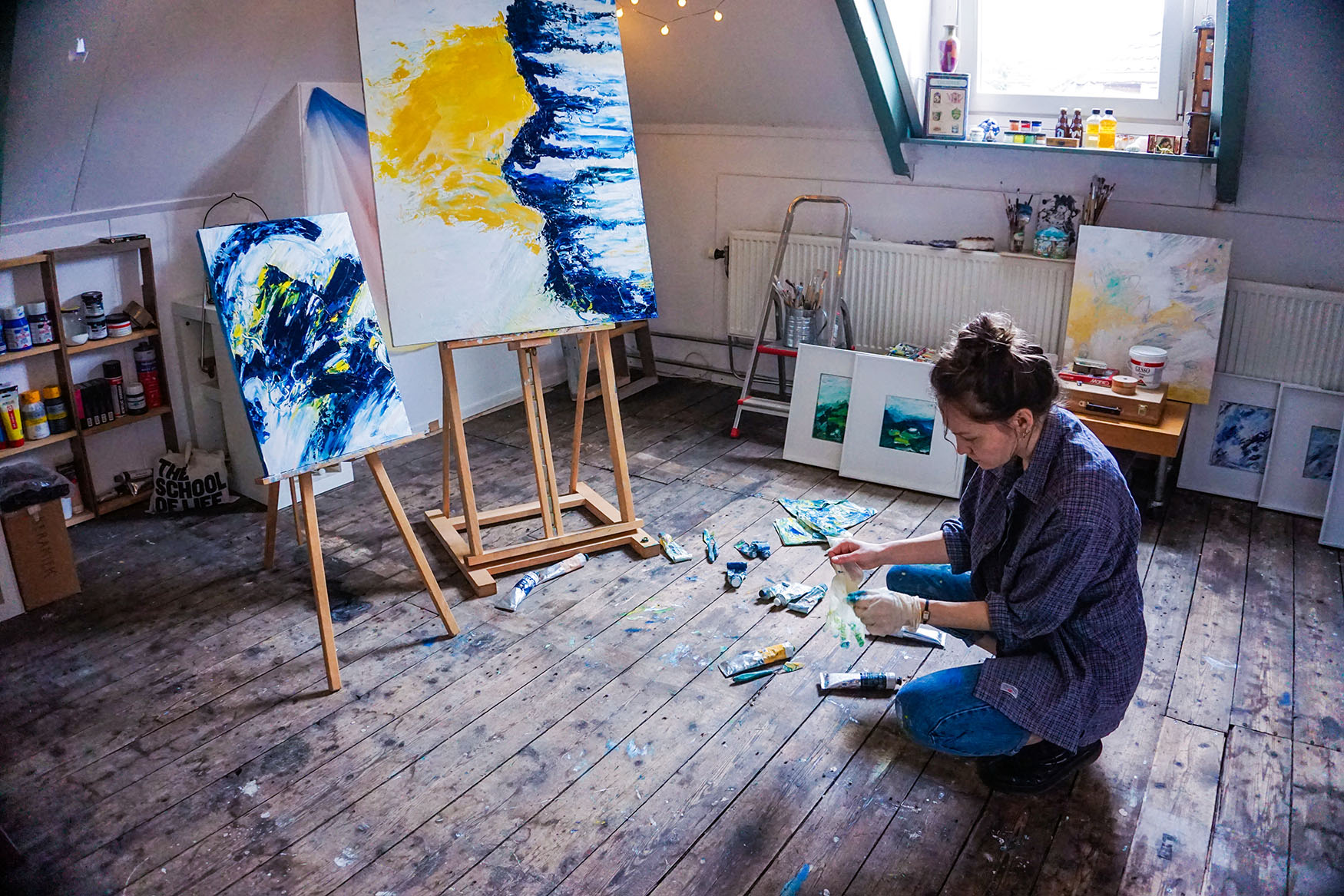 My name is Fleur Knops, I am a Rotterdam based artist and art-educator. Fascinated by the way water flows, forms and changes, I work on abstractions of water.
Besides making art, I work as an art-educator. This gives me the opportunity to be in constant conversation with people and to share new perspectives. Which contributes to the way we look at the world and how we look at each other with all our differences, but mostly our similarities.
Art requires an open attitude, to discover that art isn't just about what you see, but what it makes you feel.
Follow me on: Instagram
Exposities & Performances
17, 18, 19 aug 2018 | Pakje Kunst x Lowlands | Kunst uit een sigarettenautomaat | Lowlands Festival | Biddinghuizen
Jun – okt 2018 | Geëxposeerd werk | Lost & Found Store Spaces | Coolsingel 71 | Rotterdam
Juni 2018 | Pakje Kunst x Kunstuitleen Rotterdam | Kunst uit een sigarettenautomaat | Kunstuitleen Rotterdam | Goudsesingel 268 Rotterdam
Juni 2017 | Spoken Word | SINE minifest | Uit Je Eigen Stad | Rotterdam
Mei 2017 | Duo Performance met Maarten Bel | Geschiedenis van het vierkant | Square Evening | The Performance Bar | WORM | RotterdamPerformance Art | Keilewerf festival | Keilewerf | Rotterdam
November 2016 | Young Talent | Schilderijen, keramiek en poëzie | Kunsthuis 18 | Naaldwijk
Juli 2016 | Zeesneeuw | Videoinstallatie | Willem de Kooning Academie Finals | Rotterdam
Maart 2016 | Spoken Word | Performance | Literair Café | Reizende Dichters
December 2016 | Moving the Public Universe | Installatiekunst | Slaakhuys | Rotterdam
September 2016 | NATTE T  TOUR / Recht toe recht aan tour | Kunst in het Witte de With Kwartier | Festival | Eendrachtstraat | Rotterdam
April 2015 | Nice To Meet You | The Student Hotel | Den Haag
Juni 2014 | Bring Your Own Beamer | Videokunst | Paradijsvogels | Rotterdam
Maart 2014 | U leest dat hier de zon staat | Geselecteerd audio ontwerp ter promotie Haarlemse Lente Festival | Haarlem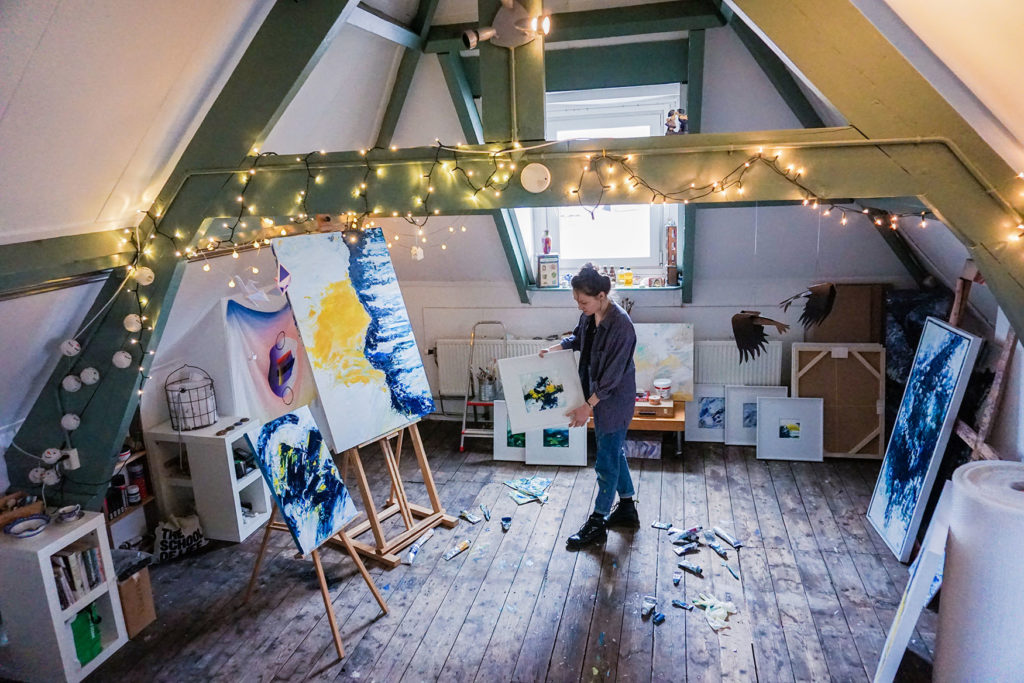 It seams that you haven't connected with your Instagram account